Joe Biden promises to build 500,000 public EV chargers by 2030
On March 31st, American President Joe Biden announced to build a national EV charging network and promised to have at least 500,000 of the devices installed across the U.S by 2030
 As reported by CNBC, "the average installation cost of Level 3 DC fast-charging stations is from 120,000$ to 260,000$. According to the data of U.S. Department of Energy, there were only 2% electric vehicles of total 17 million sold new cars in 2019. There are around 4,1400 Public charging stations in the U.S.A, including 5000 fast DC charging stations. "
"About 30% of Americans don't have access to home or workplace charging that they may need in the future, according to Levy.As for 2020, IHS Markit reports EVs were only 1.8% of new light-duty vehicle registrations in the U.S. AlixPartners expects there to be 18 million EVs on U.S. roadways by the end of 2030." Reported by CNBC
Right now, EVgo and ChargePoint are biggest EV charging station brand in USA. As a new comer, how can we grab the chance to start the business of EV charging stations. The answer is starting from the AC charging stations for home use. Compared to the high installation cost and large investment of DC fast chargers, the installation cost of one AC charging stations only needs less than one thousand dollars in total. DC fast chargers can charge the EVs from 0 to 80% within 30 mins, but with high cost, if the EV owners can install one AC chargers at home, they can charge their EVs at night, without the service fees, only need to pay electricity. If there is some discount for electricity price at night, then it's much more cost effective to charge at home, even it will take a few hours. Besides, we will never start to charge our EVs when it's totally powered off.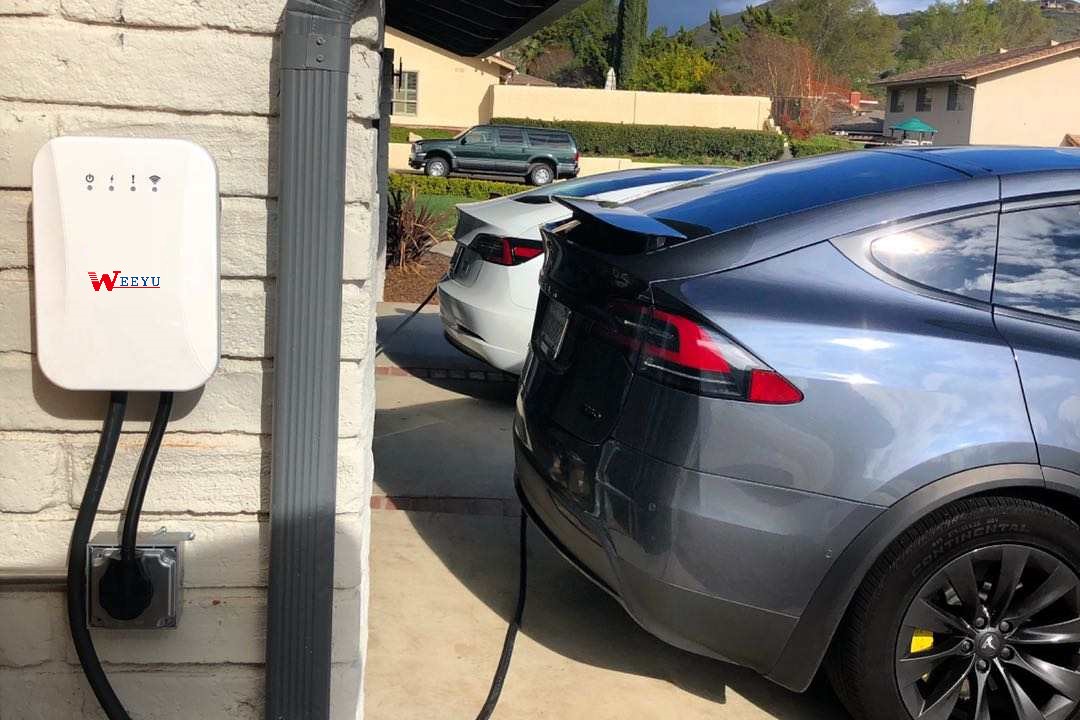 Weeyu have 2 wallbox design, which follows the standard of the U.S.A, type 1. And the M3P series is applying UL. The simple design is suitable for home use.
Ready to start your EV charger business ? Contact us for a quote!
Whatsapp: 0086-19980755907
Email: sales@wyevcharger.com
---
Post time: Apr-06-2021